EMERGENCY RESTORATION SERVICES
Flood-cide Restoration & Construction, Inc.
Water Damage Restoration Service, Mold Remediation & Fire Damage Cleanup Company
We are a licensed general contractor providing services from water damage restoration and mitigation, mold remediation and removal, smoke and fire damage cleanup, structural drying, and full reconstruction. Flood-cide Restoration & Construction, Inc. has been serving residential and commercial properties within Los Angeles County for over 23 years.
Water Damage Repair & Water Mitigation
Mold Inspection & Mold Removal
Fire Restoration & Fire Damage Repair
Emergency Restoration Service
"*" indicates required fields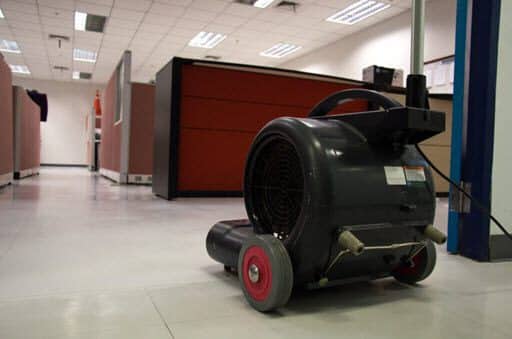 24/7 Emergency Restoration Response
Looking for a highly experienced and authorized team to restore and reconstruct your property? We're IICRC certified and here to help you!
Emergency Disaster Restoration Specialists
Call us Now for Immediate Assistance, 24/7/365
Why We're The Best Restoration Company
For more than two decades, Flood-cide Restoration & Construction, Inc. has been helping houses and buildings recover from various problems caused by water damage, mold, fire, and smoke damage. Apart from being affordable, we believe in offering honest and fair restoration services. To ensure premium quality services at all times, our team is fully licensed, insured, and bonded.
What Makes Our Restoration Services Different
Free On-Site Estimate
24/7 Emergency Response
Insurance Specialists
We are Licensed, Insured, and Bonded
43 Years of Combined Work Experience
Multilingual Staff
What It's like Working with Us
Wondering what follows a phone call with us? You'll get a detailed understanding of our workflow and processes. If you still have questions, do not hesitate to contact us!

Free Inspection & Estimate
Free Local Estimates 30 miles or less. Estimates over 30 miles will incur a $250 service charge to be credited once services are provided.

Customer Files a Claim with Their Insurance Company
Once you have filed the claim, we will take you through the process of managing it. We are a one-stop-shop helping our customers through each stage of the process. We will restore the home or place of business to pre-loss conditions.

Water Remediation / Extraction and Content Pack-Outs & Manipulation
We have an efficient water extraction process. Using powerful water extraction equipment, the time required to dry is reduced. We make sure to check all nooks and corners of your property and check for elevated levels of moisture to prevent further damage. While we go about this process, we are also equipped to move the room's contents or even pack them out and store them safely in a storage facility, if required.

Drying / Dehumidification
We use industry-grade, state-of-the-art equipment to remove dampness and moisture throughout and to dry the affected area thoroughly. Our moisture-detection equipment tests the level of air and surface humidity to make sure the property is properly dried. If water damage is addressed within a 72-hour period, we will attempt to perform in-place drying.

Congrats, your family's home or business has made it through a tough time. We are glad to be of help. We are also insurance specialists. We can assist you through the insurance claim process and make it easier for you!
We Proudly Serve All of Los Angeles County & Surrounding Areas
Agoura Hills

Alhambra

Arcadia

Artesia

Avalon

Azusa

Baldwin Park

Bell

Bell Gardens

Bellflower

Beverly Hills

Bradbury

Calabasas

Carson

Cerritos

Claremont

Commerce
Compton

Covina

Cudahy

Culver City

Diamond Bar

Downey

Duarte

El Monte

El Segundo

Gardena

Glendale

Glendora

Hawaiian Gardens

Hawthorne

Hermosa Beach

Hidden Hills

Huntington Park

Industry
Inglewood

Irwindale

La Cañada Flintridge

La Habra Heights

La Mirada

La Puente

La Verne

Lakewood

Lancaster

Lawndale

Lomita

Long Beach

Lynwood

Malibu

Manhattan Beach

Maywood

Monrovia
Montebello

Monterey Park

Norwalk

Palmdale

Palos Verdes Estates

Paramount

Pasadena

Pico Rivera

Pomona

Rancho Palos Verdes

Redondo Beach

Rolling Hills

Rolling Hills Estates

Rosemead

San Dimas

San Fernando

San Gabriel
San Marino

Santa Clarita

Santa Fe Springs

Santa Monica

Sierra Madre

Signal Hill

South El Monte

South Gate

South Pasadena

Temple City

Torrance

Vernon

Walnut

West Covina

West Hollywood

Westlake Village

Whittier
We Proudly Serve All of Los Angeles County & Surrounding Areas
Locations A-M
Agoura Hills

Alhambra

Arcadia

Artesia

Avalon

Azusa

Baldwin Park

Bell

Bell Gardens

Bellflower

Beverly Hills

Bradbury

Calabasas

Carson

Cerritos

Claremont

Commerce

Compton

Covina

Cudahy

Culver City

Diamond Bar

Downey

Duarte

El Monte

El Segundo

Gardena

Glendale

Glendora

Hawaiian Gardens

Hawthorne

Hermosa Beach

Hidden Hills

Huntington Park

Industry

Inglewood

Irwindale

La Cañada Flintridge

La Habra Heights

La Mirada

La Puente

La Verne

Lakewood

Lancaster

Lawndale

Lomita

Long Beach

Lynwood

Malibu

Manhattan Beach

Maywood

Monrovia

Montebello

Monterey Park
Locations N-Z
Norwalk

Palmdale

Palos Verdes Estates

Paramount

Pasadena

Pico Rivera

Pomona

Rancho Palos Verdes

Redondo Beach

Rolling Hills

Rolling Hills Estates

Rosemead

San Dimas

San Fernando

San Gabriel

San Marino

Santa Clarita

Santa Fe Springs

Santa Monica

Sierra Madre

Signal Hill

South El Monte

South Gate

South Pasadena

Temple City

Torrance

Vernon

Walnut

West Covina

West Hollywood

Westlake Village

Whittier
CA Contractor's State License # 1007837

Emergency Disaster Restoration Specialists
Call us Now for Immediate Assistance, 24/7/365