NORTH HOLLYWOOD EMERGENCY RESTORATION SERVICES
North Hollywood Water Damage Restoration, Mold Remediation, and Fire Damage Cleanup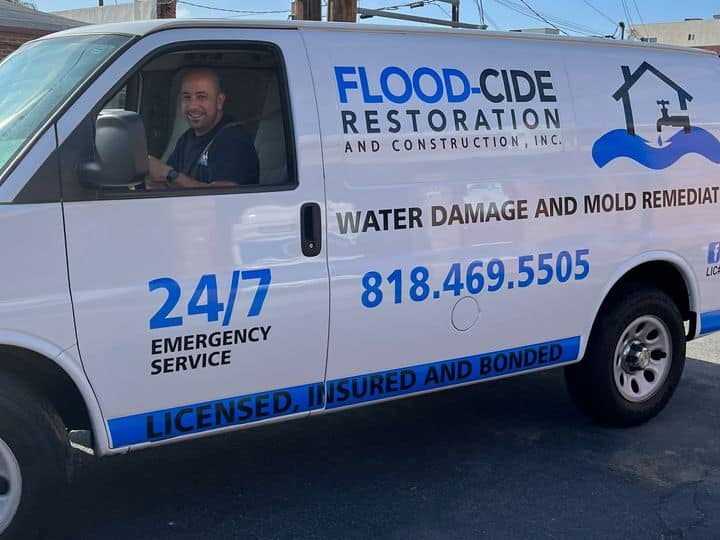 Read More
Water and fire hazards cause significant loss and damage to residential properties in the US daily. In recent times, natural calamities like wildfires and floods have increased the risks of fire and water damage.
However, fire and water damage can occur due to natural and man-made reasons, resulting in monetary consequences and health hazards.
Emergency Restoration Services in Hollywood, CA
Mold Inspection & Removal
Water Mitigation & Flood Cleanup Hollywood, CA
In recent times, natural calamities like floods have increased the risk of water damage to residential properties. In fact, flood-related damage has increased four times since 2000. However, water damage can occur if your property is experiencing plumbing leaks, appliance malfunctions, etc.
Read More
Water damage is harmful and expensive, costing the United States $20 billion in residential water damage each year. It can cost you dearly in multiple ways, having both monetary consequences and health consequences.
At Flood-cide Restoration and Construction, we use state-of-the-art equipment to extract standing water, dry, dehumidify, and sanitize your home or business. Reach out to us to get started.
Mold Removal Services North Hollywood
Mold may sound like a mild issue, but it has actually been linked with several serious health issues. Indoor mold growth is not a rare phenomenon. Any wet surface can be a potential mold infestation area; according to WHO data, 25-50 percent of US houses have dampness issues.
However, dampness or moisture is not the only reason for mold growth. It can grow in cool or dry places as well and spreads via air.
Read More
It's important to regularly check your property for potential mold infestations and have them removed. At Flood-cide Restoration and Construction, we offer comprehensive mold removal services in North Hollywood. Our team will inspect the mold-infected area, control further spread, and eradicate the mold from the infected area.
Fire Damage Restoration North Hollywood
Fire hazards are undesirable but not uncommon in the US. They cause a massive amount of damage depending on the severity of the incident. In 2020, the United States recorded 1,388,500 fires, 490,500 of which were residential fires.
House fires cost money, and cause fatalities, injuries, and more—$12.1 billion in property damage, 2,730 lives, and 13,000 injuries in 2020 alone.
Read More
Fire damage can put property owners under emotional stress. The post-damage clean-up needs expert help for the best outcome and maximum safety. Flood-cide Restoration and Construction offers expert fire damage restoration in North Hollywood.
Contact us for an emergency on-site estimation. We take your health as our top priority. Our team makes sure to pay attention to removing post-damage wreckage and thoroughly cleaning up soot, smoke, etc., from every corner of your property. When it comes to your safety, we don't take any shortcuts.